Welcome to the new Lebosol® website
As part of our brand new look, we have also changed our appearance at lebosol.de. There you can find new content alongside our new design. Find out all about Lebosol®'s sustainable orientation under 'Sustainability', gain exciting insights behind the scenes under 'About Lebosol', and find out all the important information about foliar fertilization and corresponding nutrients for individual types of plant cultivation under 'Crops'.
The product overview on our website is completely new. It is now even easier for you to orient yourself towards characteristics such as "organic" in order to find the right product. To help you with this, we have selected five specific recommended applications for each product. Our glossary also contains all the important information about plant nutrition, with an overview of micro- and macronutrients.
Under 'Careers', you can find current vacancies and all the important information about training or an internship with us.
Lebosol® – sustainable plant nutrition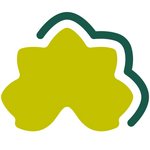 From the root to the tip of the leaf, we work to achieve needs-appropriate plant nutrition in which quality, reliability and safety are the top priorities. Our Lebosol® foliar fertilizers are all "Made in Germany" and are successfully used in professional agriculture around the world. We also continue to rely on our expert sales advice, our flexible manufacture of high-quality liquid fertilizers and the expansion of ecological organic products.
Find out all about our products, their applications in various types of plant cultivation and Lebosol® as a company here.